Essential Oils Made Easy: Women Supporting Women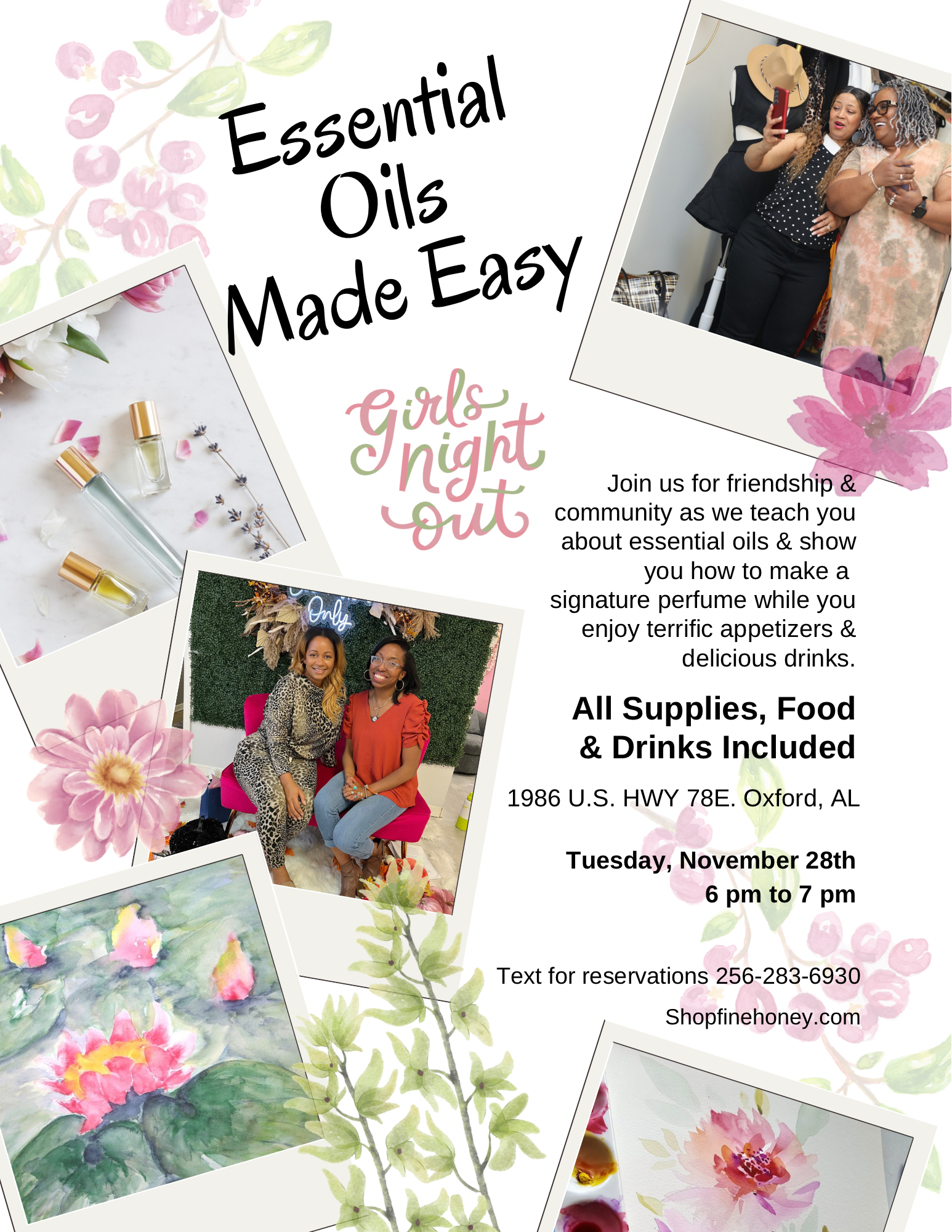 Hey ladies:
I'm constantly on the lookout for ways to bring women together to have a little fun, build new relationships, and learn something new.  I'm so excited about this next event we'll be having on November 28th.  I hope you'll join me and Dr. Anita Lee for a little girls night out.  Now, we're all busy ladies, and since the event is on a Tuesday, we promise not to take up too much of your time.  I can't wait to see you and I want you ladies to come in the spirit of fun and getting to meet other interesting women like yourself.
So, here's what you can expect...  Appetizers, a little mingling, a little learning, and then for those of us who want to continue the fun, we'll be making our very own signature scent.  It's going to be an interesting time and I can't wait to see you there! 😘
P.S. Drop a comment below if you're interested in these types of events, or if you'd simply like to share.
-Natalia